Portfolio Companies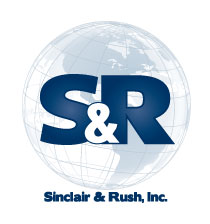 Sinclair & Rush Inc. (S&R) is Cameron's first platform company and remains part of our portfolio.
With manufacturing plants on four continents, S&R has grown to become the largest and most innovative provider of vinyl molded products in the world.
S&R serves both industrial and retail customers throughout the world with plastic caps, plugs, hand grips, foam rubber tubing, clear plastic tubes and containers, clamshells and clear fold boxes.
Visit S&R at their website: www.sinclair-rush.com

Multi-Pack Solutions is a leading contract manufacturer and packager of consumer, personal care, OTC & Rx pharmaceutical and industrial products with a broad range of packaging, blending and mixing capabilities. Multi-Pack's packaging capabilities include bottles, tubes and sachets in a state-of-the-art FDA and EPA compliant manufacturing facility.
Additional information about Multi-Pack Solutions is available at the following website: www.multipacksolutions.com,